[slideshow]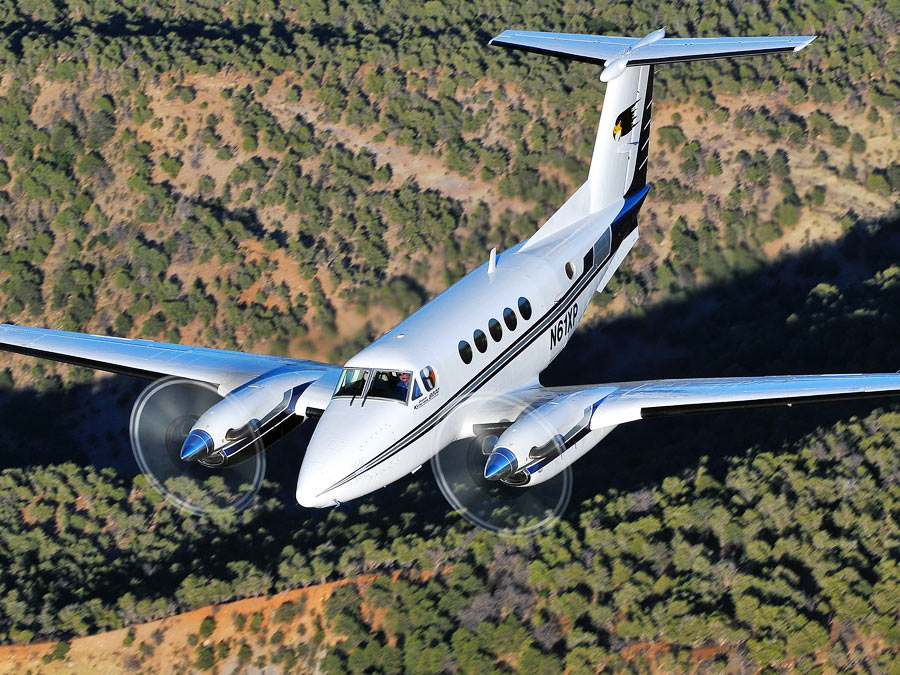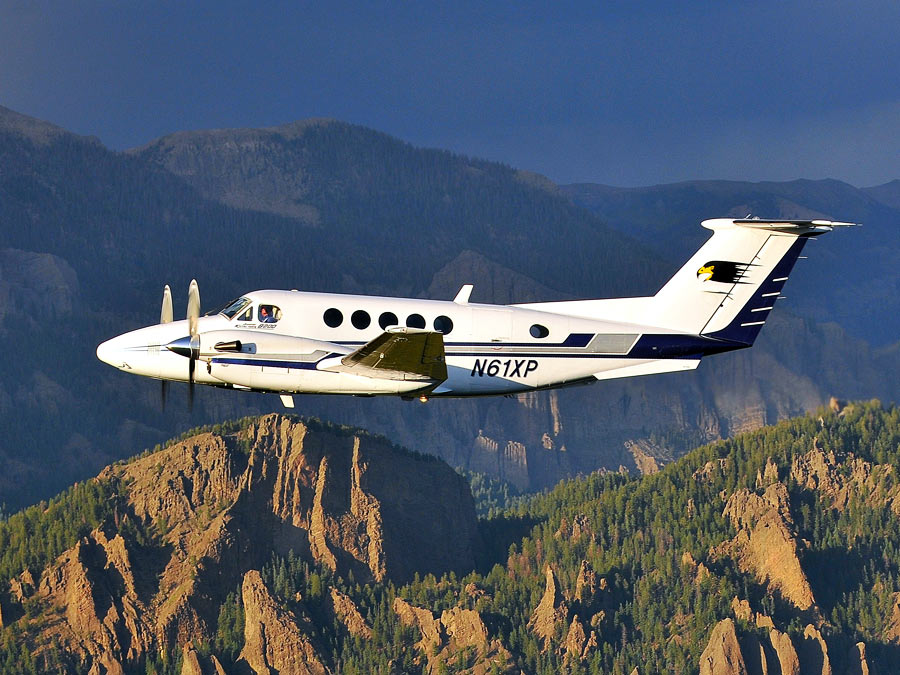 [/slideshow]
Available for 200, 200C, 200T, 200CT, A200, A200C and A200CT
King Air 200 operators may now enjoy B200 performance – powered by factory-new engines – for an investment that is comparable to, or less than, a standard overhaul. The XP42 is a simple, bolt-on engine upgrade that requires no airframe modification. The original PT6A-41 engines are exchanged for factory-new Pratt & Whitney (P&W) PT6A-42 engines.
Key Benefits
Exclusively endorsed by Hawker Beechcraft
Increases engine TBO to 3,600 hours
Performance boost comparable to the King Air B200
Lower cost than most third-run overhauls
Average savings of $42,000 in annual operating costs
Faster speeds, reduced time on airframe and engines, and fewer maintenance events, all of which lower maintenance costs
Higher resale value
System Includes
Two factory-new P&W PT6A-42 engines with new engine warranty from Pratt & Whitney Canada
Installation instructions, STC paperwork, flight manual supplement, instructions for continued airworthiness, P&WC engine logbook, Blackhawk logbook case, cycle book and aircraft decals
New Blackhawk Hawkeye DigiLog gauges (optional)
Prepaid enrollment in CAMP Systems' aircraft maintenance tracking program and The Trend Group Turbine Trend Analysis program
The Blackhawk 200xp™ Frequently Asked Questions – Back To Top
What is the price?
The 2008 list price is $815,000 (exchange) plus installation. Blackhawk pays for the shipping of your new PT6A-42 engines to the installation facility (within the continental United States). Costs associated with return shipping of core engines and core parts is the responsibility of the purchaser.
Does the price include props?
No. However all props (Raisbeck, McCauley, Hartzell) are approved with the Blackhawk 200xp™ upgrade and can be added at additional cost.
What are you giving me for my cores?
The retail price for the new engines would normally be $675,000 EACH for a total of $1,350,000! Due to the high volume engine contract that Blackhawk has negotiated with Pratt & Whitney, we are able to offer the new engines at a greatly discounted price and provide an exchange credit of about $350,000 for a set of run-out trade-in (core) engines. If the trade-in engines have time remaining to the factory TBO of 3000 or 3600 hours (depending on the SB status), we offer an additional credit of $50 per hour per engine for any hours remaining to TBO for PT6A-41 trade-in engines. The trade-in engines are either torn down and overhauled, used for parts or if there is time remaining, they can be re-sold for use on older aircraft
Do you give the same credit for the MORE program TBO?
No. Pratt issues the core credits and does not recognize the MORE program.
Can I keep my cores?
Only if you are willing to pay Pratt for the cores since the price has already taken into account the value of the cores. Prices will depend on core engine times.
Can I put the airplane on charter?
Yes. In fact many charter companies prefer a Blackhawk as it allows them to operate out of shorter runways in the mountains.
How much weight does the upgrade add?
None.
Are there any modifications to the airframe?
No. Only engine gauge remarking.
What do you offer that I can't get from anyone else including just overhauling my engines?
With all businesses, a lower valued or inferior product must offer a lower price in order to compete. What needs to be taken into consideration is the value of product support, product branding, and resale value. Blackhawk is the only engine upgrade that offers the following exclusive benefits for the King Air 200:
Listed in Jetnet and AMSTAT as an added feature
One of the first companies to have it's engine upgrade listed in Aircraft Bluebook and Vref
The largest installed fleet of upgraded corporate size turboprop aircraft in the world
The only engine upgrade company to have an aircraft manufacturer change its assembly line to incorporate the same engine on production aircraft creating the C90GT
Full customer support department with on staff technical support technician, customer service representative, and worldwide distribution and service center network
Our own Blackhawk Owners Group
The strongest resale value of any engine upgrade on the market
What about resale value?
To date nearly every Blackhawk that has been resold within 500 hours of flying time have sold very close to or in many cases, higher than the combined investment of the airframe and engines. Resale value of the Blackhawk remains strong in all markets. Many dealers are even speculating on Blackhawk upgraded aircraft.
What will the VLJ do to the value of turboprops?
When the Citation 500 came to market it was hailed as the "death of the turboprop". Even today Cessna advertises; "Friends don't let friends fly turbo props". Our response is; "friends DO let friends fly turboprops because they want to go too!" Certain missions don't require a jet. Some people don't want or need a jet and will have difficulty getting insurance on one if they fly themselves. With the VLJ you have to decide who or what you will leave behind. These "Very Little Jets" can accommodate 2-3 passengers and not much luggage. If you need a Chevy Suburban, a Ferrari just won't do. There will always be a strong market for the work horse turbo-prop and there will be a market for the VLJ, neither will have much effect on the other since they offer far different capabilities.
Do you offer financing?
Yes. We have several banks that offer very competitive rates for the Blackhawk.
How long does it take to do the upgrade?
About three weeks depending on the installing shop. Blackhawk does not guarantee installation times.
What is the lead time on the engines?
Blackhawk orders all engines a year in advance so we usually can have a set delivered within 30-60 days or sooner in some cases. Call for the next set of available engines.
Can I just buy your STC and find engines on my own?
Yes and no. We are willing to sell you the paperwork, however there are very few used engines available and those that are available are usually more expensive than our new engines and don't carry the warranty of a new engine.
Can my shop do the installation or does Blackhawk have to do the installation?
Blackhawk does not perform installations. Although the installation is basically an engine change and can be done by any Pratt & Whitney certified facility; we have found that you will save time and money if it is done at any of our approved installation facilities worldwide. They have the experience to complete it faster and with the higher exacting quality setup that we demand. See our distributor list for an installer near you.
[button url="http://www.blackhawk.aero/uploads/files/KA200_Brochure_20110803_2.pdf" target="_blank" label="More Info" ptag=true ]
[button url="https://quickaviacao.com.br/orcamento/" target="_blank" label="Solicite seu orçamento" ptag=true ]